Lobe pumps
Description
Our lobe pumps are ideal for fluid as well as dense product transfer in the following commercial sectors: oenological, drinks, preserved foodstuffs, foodstuffs in general.
Entirely made of stainless steel. The EPDM lobes turns conveys the fluid through mobile compartments, which are created by the movement, without centrifugating the product and leaving it unspoilt.
Characteristics :
Compact dimensions
Self-priming up to 8 meters prevalence
Dry running capacity for short periods
Reversible flow in both directions of travel
Easy to clean and maintain without removing the pipes
Pump body in Aisi 304
Lobes with EPDM / NBR rubber coating
DIN or Garolla fittings
Flow rate regulation by inverter
Electrical panel with PLC, with the possibility of adjusting various functions of use of the pump.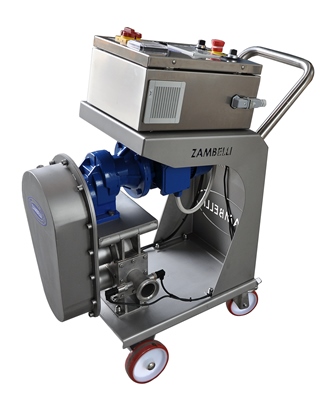 Download PDF